CorporateSeal.us can e-mail to you the seal for your entity in digital form for use on your documents or certificates. We offer the gold seal in two forms of .png and .pdf files, our new "3-D" gold seal which would dress up any certificate or document.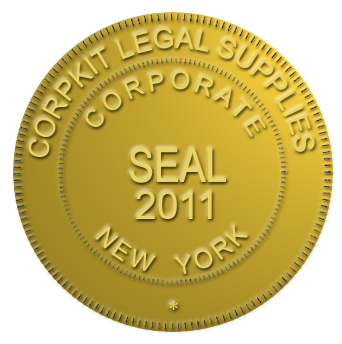 Disclaimer: The 2 hours processing time is limited to the Basic E-Corpkit and only during normal work hours:
Monday - Friday: 9:00 AM to 5:00 PM EST. (Except closed holidays)
If the order is placed after 5:00PM, it will be processed next business day.
Receive your digital seal in .png and .pdf by email in hours.
Order Form Instructions
* When filling out this order form a "*" to the left of the option indicates Special Instructions listed below.
* Type the Name of Entity exactly as you wish it to appear on the Embossing Seal.
* Mo. Day, Yr. required for CA and HI only; all other States Year only applies.